Visit Seattle
Seattle is two cities in one. It's a world-class metropolis set within wild, beautiful natural surroundings, offering the best of urban lifestyle while embracing the rugged outdoors.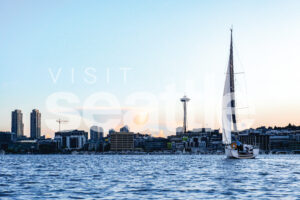 Many of Seattle's top visitor attractions are within mere blocks of the Seattle Convention Center, including the Pike Place Market, Pioneer Square, Seattle Art Museum, Seattle Symphony, ferries, world-class restaurants and a historic theatre district. Three national parks lie within a two-hour drive of Seattle and the city is a gateway to the San Juan Islands, Olympic Peninsula, Washington Wine Country and British Columbia.
Check out our complete local guide here: https://visitseattle.org/site/iars2024/
COVID-19 Safety & Travel Information
IARS is taking precautions to keep all attendees safe at the in-person meetings. As we get closer to the meeting, please check back for more information on health and safety measures IARS is implementing for the meeting.
We recommend checking the local COVID guidelines in Washington for the latest updates and policies within the state: https://doh.wa.gov/emergencies/covid-19.