IARS 2022 Annual Meeting – March 18-20, 2022
All program times are Hawaii Standard Time (HST). Check back for detailed program information in late 2021.
Friday, March 18, 2022
Plenary Session: Perioperative Mental Health: From Neural Circuits to Implementation
10:00 am – 11:00 am
Break
11:00 am – 11:15 am
Plenary Session: MAC, Models, Mitochondria & Metabolism
11:15 am – 12:15 pm
Plenary Session: Moving Past Burnout, Let's Talk Engagement! Exploring Antecedents of Engagement to Improve Morale, Wellness and Performance
1:30 pm – 2:30 pm
Break
2:30 pm – 2:45 pm
Plenary Session: Applying Molecular and Systems Neuroscience to Develop Reversal Agents for General Anesthesia (Co-Sponsored by the Society for Neuroscience in Anesthesiology and Critical Care)
2:45 pm – 3:45 pm
eSAS Session: Panel: Making Mentorship Work
4:00 pm – 5:00 pm
Scholars' Program Mentoring and Networking Reception
5:00 pm – 6:00 pm
Aligned Session with IARS, AUA and SOCCA: Anesthesia & Analgesia Sponsored Journal Symposium
5:45 pm – 7:00 pm
IARS, AUA and SOCCA Welcome Reception
7:00 pm – 9:00 pm
Saturday, March 19, 2022
Opening Session and T.H. Seldon Memorial Lecture
7:45 am – 9:30 am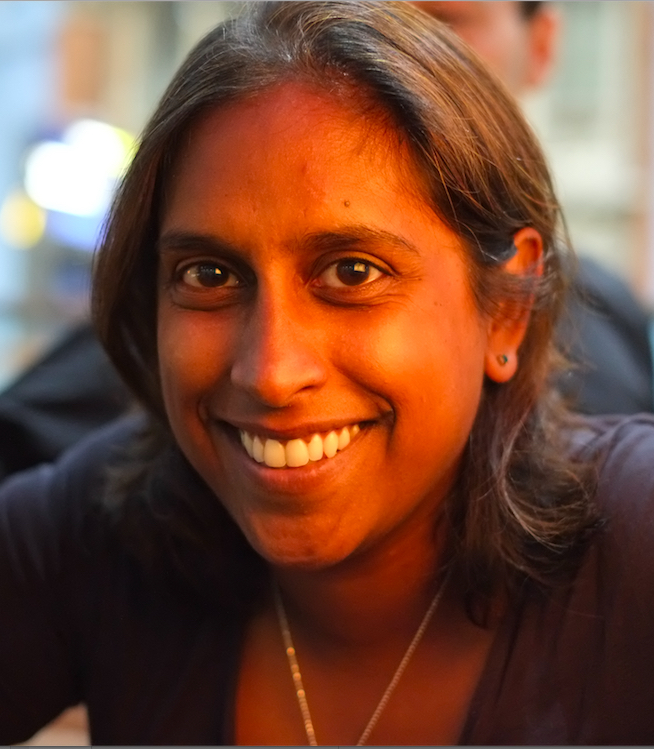 T. H. Seldon Memorial Lecture – Harder, better, faster, stronger: The beneficial legacy of COVID19 for perioperative healthcare
S. Ramani Moonesinghe
Read more about Dr. Moonesinghe here.
Moderated Poster Session #1
9:30 am – 10:30 am
IARS, AUA, SOCCA and eSAS Scholars' Program Sessions
10:30 am – 5:00 pm
Concurrent Sessions
10:30 am – 11:30 am
Society of Critical Care Anesthesiologists Session: Review Course Lecture: Systemic Anticoagulation and ECMO: Conventional versus Contemporary Approach
Association of University Anesthesiologists Session: Does Risk Prediction Improve Patient Outcomes
Joint IARS and World Federation of Societies of Anesthesiologists (WFSA) Session: Modern Perioperative Concepts in Patients with Cardiovascular Risk
Debate: Opioid Free Anesthesia for Spine Surgery: Harmful Hoax or Imperative Innovation?
Women in Anesthesia Meet Up
11:30 am – 12:30 pm
Concurrent Sessions
12:30 pm – 1:30 pm
Association of University Anesthesiologists Session: Intraoperative Oxygen Administration, Mechanisms, and Outcomes – The Perioperative Sweet Spot?
Society of Critical Care Anesthesiologists Session: Panel: Evidence-Based Emergency Airway Management: Past the Tipping Point?
Campfire Session: Medication Errors: Learn from the Experts and Learn from Each Other. Together We Can Solve This Problem
Novel Approaches to Elucidate the Pathophysiology of Perioperative Neurocognitive Disorders
Moderated Poster Session #2
1:30 pm – 2:30 pm
International Science Symposium: Space Medicine
2:30 pm – 4:00 pm
Concurrent Sessions
4:00 pm – 5:00 pm
Dying in Childbirth: Improving Maternal Health and Safety by Advancing Peripartum
The Importance of Cultural Competency in Critical Care
Patient and family centered care to achieve equitable outcomes in pediatric anesthesia. session (Co-Sponsored by the Society for Pediatric Anesthesia)
Climbing the Leadership Ladder: How to Navigate Generational Divide and Build Lasting Teams!
Preventing Chronic Postsurgical Pain and Opioid Use: from Mechanistic Basis under the Biopsychosocial Model to Practical Preoperative Assessment, Phenotyping, and Intervention
Sunday, March 20, 2022
Concurrent Sessions
7:30 am – 8:30 am
Exploring Clinical Dogma with the "Depth of Anesthesia" podcast team
Campfire Session: The Intersectionality of Underrepresented Minority (URM) Chairwomen in Medicine- Debunking the Myths and Stating the Facts (Co-Sponsored by the American Society of Anesthesiologists Committee on Professional Diversity)
Innovative Session: Point of Care Ultrasound- Sharing Ideas on How to Overcome Implementation Barriers
Current trends and controversies in pediatric anesthesiology (Co-Sponsored by the European Society for Paediatric Anaesthesiology)
What's New in Airway Management
Kosaka Best Abstracts Award Session
8:45 am – 10:45 am
Moderated Poster Session #3
10:45 am – 11:45 am
Concurrent Sessions
11:45 am – 12:45 pm
SmartTots Panel: New Directions in Pediatric Anesthetic Neurotoxicity Research
Innovative Session: Leading Multi-site Perioperative Clinical Trials: What I Know Now but Wish I Had Known Then
Innovative Session: Ted Talk: Capacity Building versus Short Term Medical Mission Trips
Development, Implementation, and Maintenance of Machine Learning Models in Anesthesiology
Buprenorphine in the Perioperative Period: Recommendations from the Multi-society Working Group
Moderated Poster Session #4
1:45 pm – 2:45 pm
Concurrent Sessions
3:00 pm – 4:00 pm
RADAR Session
Innovative Session: Transverse Orientation: Reframing Burnout in Terms of Identity
Resuscitation in Sepsis and Septic Shock
Updating the Confusion: Emerging Physiologic Markers of Postoperative Brain Dysfunction Co-Sponsored by the Society for Neuroscience in Anesthesiology and Critical Care and the Society for Advancement of Geriatric Anesthesia)
Moving Past the Single Center Trial: Opportunities and Challenges in Multi-Center Data Collaborations